About Our Goodyear Plumbers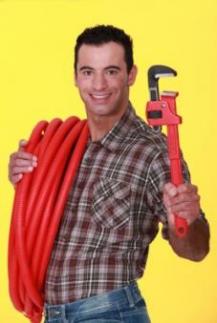 Call half a dozen Goodyear plumbers and then call us back and ask for a price quote on the same job you just asked them about. Without even seeing their price, we can assure you up front that we're more affordable, not because we undervalue our services, but because we charge a fair price, placing a realistic and not over-inflated value on them. If you've been dealing with service providers as a homeowner in our area for some time, you can appreciate the difference. Price gouging happens far too often in not only the plumbing industry but other provider industries homeowners need to deal with.
What's the difference between us and the rest of the Goodyear plumbing companies out there? Each of us knows that the service we provide is one that cannot be done by the homeowner themselves or any other type of contractor or service provider. Plumbing is different. You need to be licensed and experienced to work with a water or gas supply in a home. Our competitors feel that, because they possess the ability and knowledge no one else does, they can charge a lot of money for it. That type of thinking leaves homeowners helpless, often opting not to fix something because they can't afford it.

Our Plumbers
Specialize

In

PROFESSIONALISM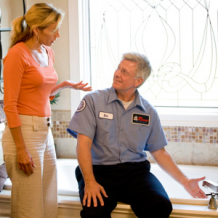 At Our Goodyear Plumbing Company, we think differently. Here, the customer always comes first. We know that our services are valuable, but we charge a reasonable price for them, not one that you have to take out a second mortgage to be able to afford. Our service area includes some of the most affluent communities in the United States, but that doesn't mean that anyone should charge more than market value for a service. All those "exclusive" or "specialty" plumbing companies are nothing more than service providers with fancy labels. We don't do business like that.
Our Goodyear plumbers are some of the best in the industry because they are well-trained and dedicated to their profession. We aren't a boutique service, we're just plumbers who respond in a timely fashion when you have an emergency, charge a fair price, and make ourselves available for questions or follow up calls after we're done. WE GUARANTEE our work and we don't consider a job done until you're satisfied.